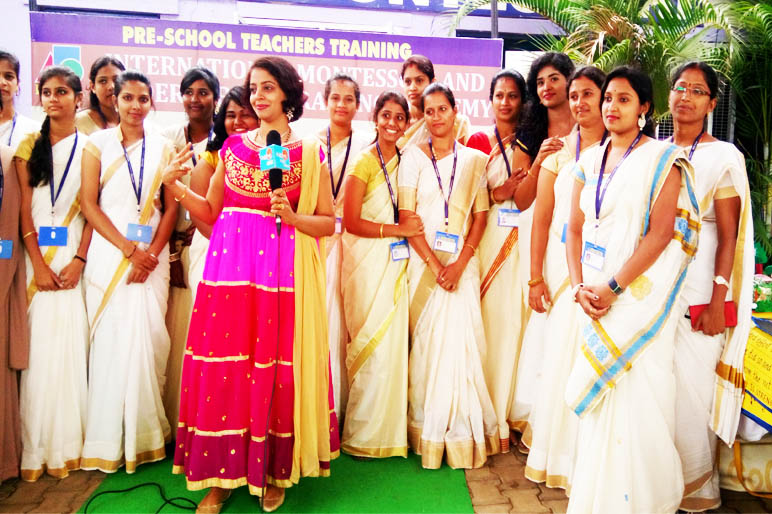 Dr.Maria Montessori (1870-1952)
Marai Montessori, was born in Italy. While working for her medical degree Maria Montessori became interested in mentally retarded children and developed teaching materials and methods to facilitate learning. On being successful with them, she tried new materials and methods and worked with normal children. She argued that if retarded children could progress by the use of her methods, one could do much more for normal children in a properly designed educational environment. She put her ideas to test while working with slum children in 1907. She created a learning environment through her approach called the "Montessori methods".
International montessori and kindergarten Training academy (IMKTA)
International Montessori and kindergarten training academy (IMKTA) is the premier preschool teacher training institute offering Diploma Montessori and Kindergarten method of education for aspiring parents, teachers and to those interested in early child care and education, IMKTA offers courses in the regular, distant learning course with contact programs and practical workshops. IMKTA also provides consultancy services to preschools which need improvements and to strive towards greater excellence. IMKTA also supplies Montessori materials, and Montessori books and albums. The placements cell of the IMKTA helps the Montessorians to find jobs both in India and Abroad.



PRIMARY TEACHERS TRAINING PROGRAMME
Through well balanced curriculum, experienced faculties and supportive environment, IMKTA makes the training enjoyable and full of knowledge for trainees who will make a difference in the life of many children.
About us
International Montessori & kindergarten Training Academy( IMKTA) is a premier Autonomous pre- school Teacher training Institute Become IMKTA franchise and offer international quality pre school since 2003 offering comprehensive Teacher Training programmes for aspiring parents, teachers and to those interested in early child care and education We offer courses in regular, distance learning course with contact programme and practical workshops
COURSE STRUCTURE: